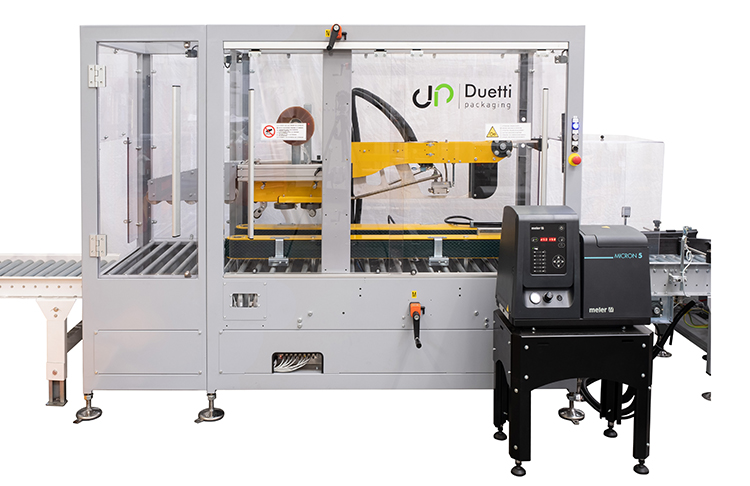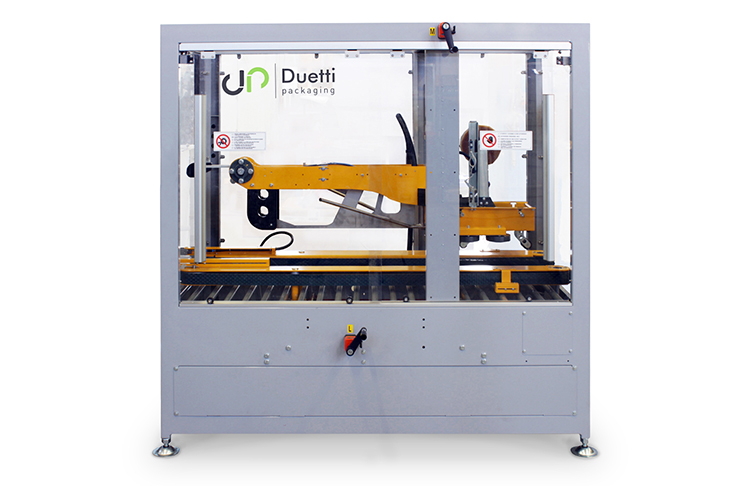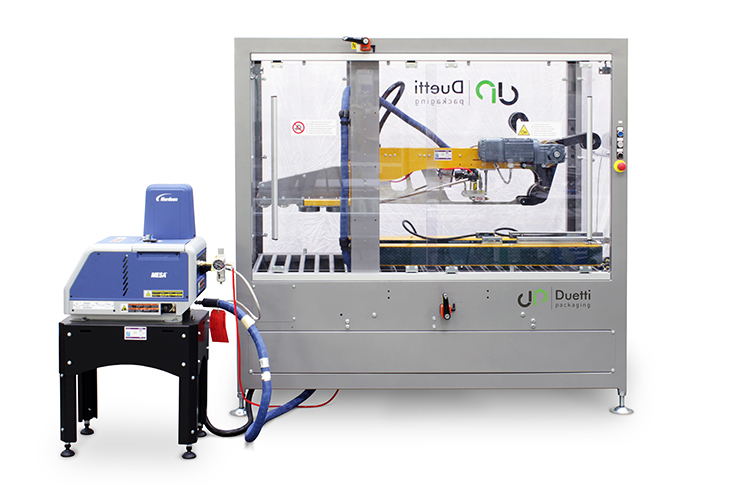 Automatic carton closers and units
The carton closing modules manufactured by DUETTI are automatic machines for top closing/sealing of American (RSC) cartons by ADHESIVE TAPE or HOT-MELT GLUE. Some models are also suitable for sealing both the upper and lower carton flaps if this has not done before.
Lid/cover forming and positioning modules for open (HSC) cartons or display boxes are also part of the range.

ADHESIVE TAPE SEALERS

GLUE SEALERS
Please use the following information to contact us so that we can direct our nearest sales staff to you.