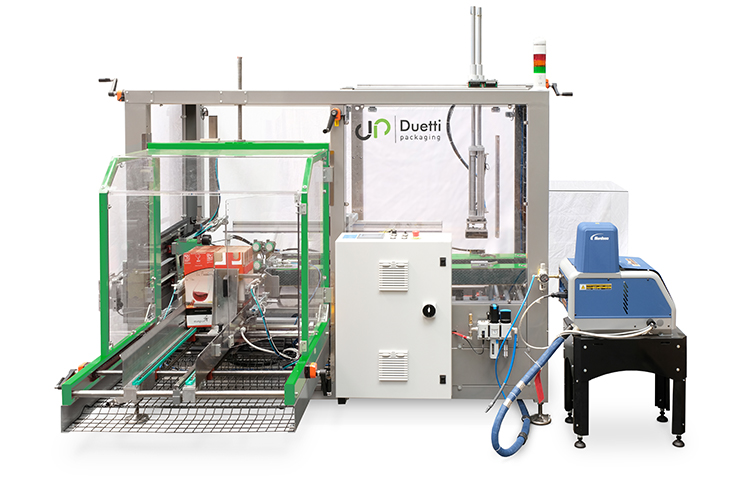 The carton formers from the "FORMER" range are automatic machines for prepared American (RSC) cartons fitted with carton blank magazines, which open, erect and seal the carton. The cartons once prepared can be filled by hand, or sent to an automatic carton packer.
The range of carton erectors, whilst offering to seal cartons with glue or adhesive tape also allows the possibility to add modules for inserting layercards, carton separators or tray formation.
Adesive tape sealing
Sealing with adhesive with the option of a tape break and/or finish alarm.
Glue sealing
The glue is applied directly to the carton flaps by glue guns, first having being melted in a glue tank.
Layercard and carton separators
We can supply units for the addition of layercards and carton separators which increase product stability inside the carton.
Trays
Possibility to handle RSC and HSC cartons (full and open top cases) or trays with the addition of a dedicated module.


Please use the following information to contact us so that we can direct our nearest sales staff to you.