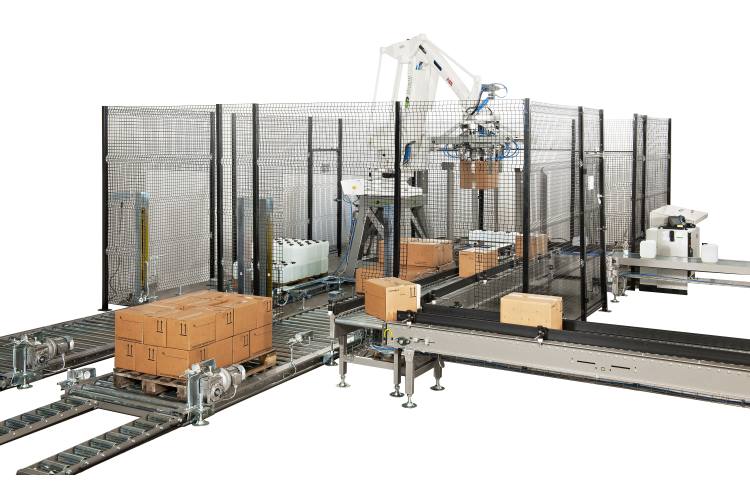 The multisector DUETTI past, present and future experience in developing customized robot systems for palletising and case packing, ensures the already solid know how base continuously expands.
Why use an anthropomorphic robot?
Improve product quality and consistency
Improve working conditions for personnel
Increase production
Increase production flexibility
Reduce waste and increase earnings
Improve safety in the work place
Limit demand for specialized personnel
Reduce capital costs increasing efficiency
Save production space
DUETTI is able to develop a project studying the best solutions in terms of flexibility, productivity and space. The pick-up heads are the result of years of experience and can be custom designed or modified depending on the product to be handled.
A innovative design combined with the wide possibility for auto-programming make these systems an important investment for the integration of future production lines.
Please use the following information to contact us so that we can direct our nearest sales staff to you.