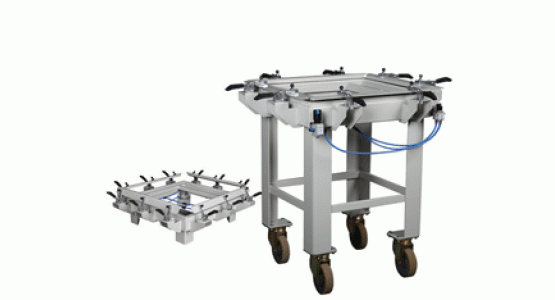 The sieve stretching machine is used to stretch nylon and wire mesh screens on plansifter insert frames thanks to a pneumatic system. It is preferred as it offers the most suitable tension for the sieve and offers a practical solution.
– DPIG 640
– DPIG 740
– DPIG 1200
As Depart, we offer different types of machinery and equipment which will provide production solutions. Besides, you can also supply vitamins, minerals, premixes and flour additives from Depart.
Bizimle iletişime geçmek için formu doldurabilirsiniz.