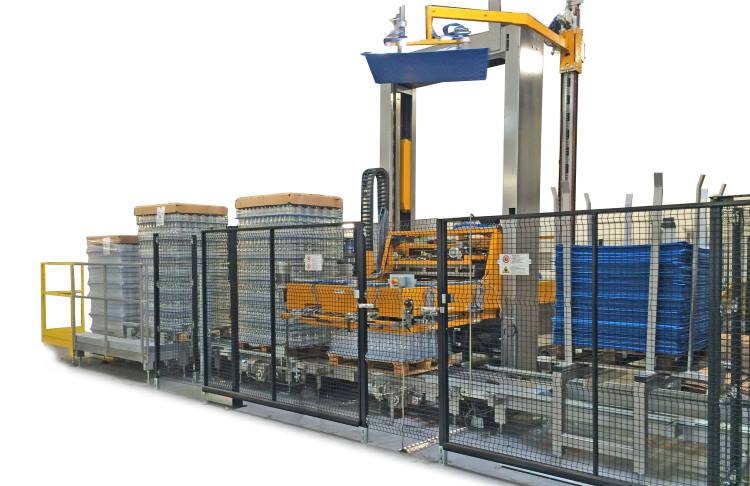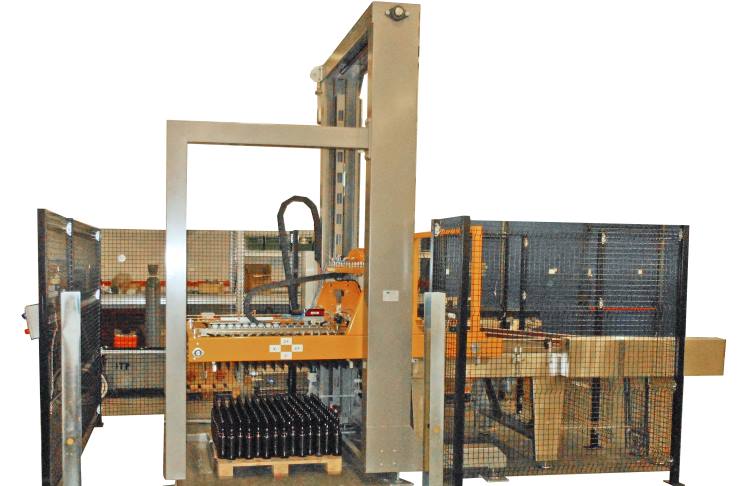 The depalletising solutions break down into two main categories: Layer or inflatable tubes depalletisers
SWEEP: transferring a whole layer of product at a time the pallet to an outfeed table; stability and integrity of the product during transfer is ensured by a series of supports.
INFLATABLE TUBES: depalletising of the product by pick-up and deposit with cartesian movement. The system uses a gripping head with inflatable tubes for rows of products for a stable transfer of the product.

INFLATABLE TUBES (LIFT) DEPALLETISERS:
Please use the following information to contact us so that we can direct our nearest sales staff to you.