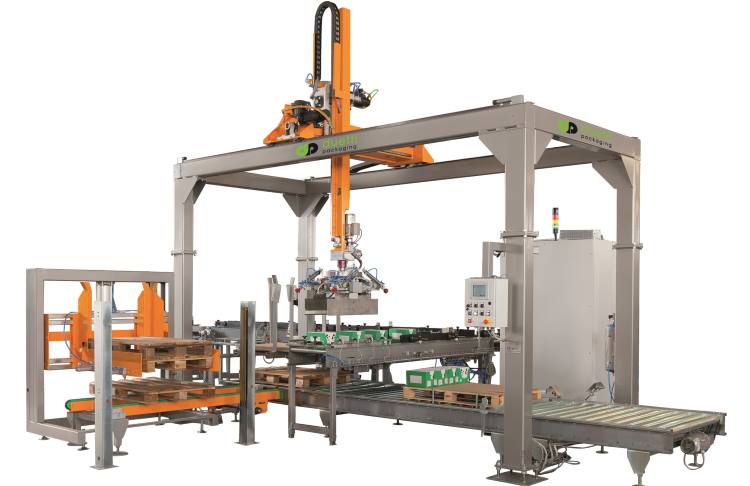 Cartesian movement palletisers
Wide range of cartesian movement palletisers. The high level of versatility allows their use in series, semi-automatic or completely automatic to suit the production and available foot print.
Please use the following information to contact us so that we can direct our nearest sales staff to you.