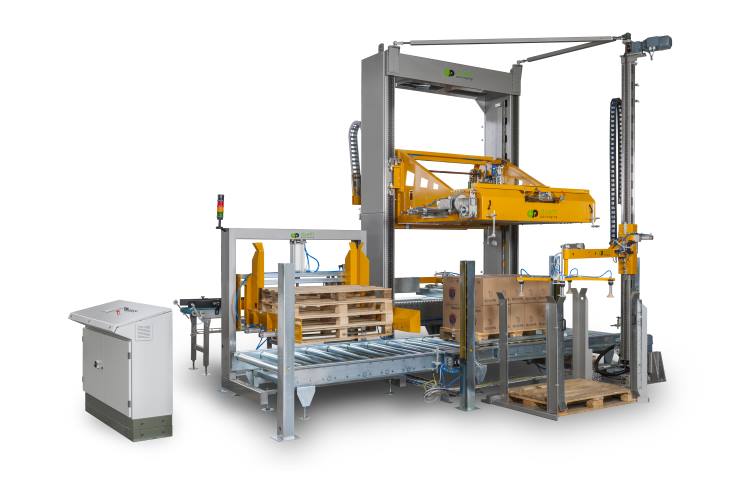 Layer (sweep) palletisers
Automatic machines for palletizing crates, cartons, shrink-packs or bags by transferring a full layer of product onto the pallet. The process can be completely automatic adding modules for layer-card placement, pallet movement and pallet storage.
Please use the following information to contact us so that we can direct our nearest sales staff to you.