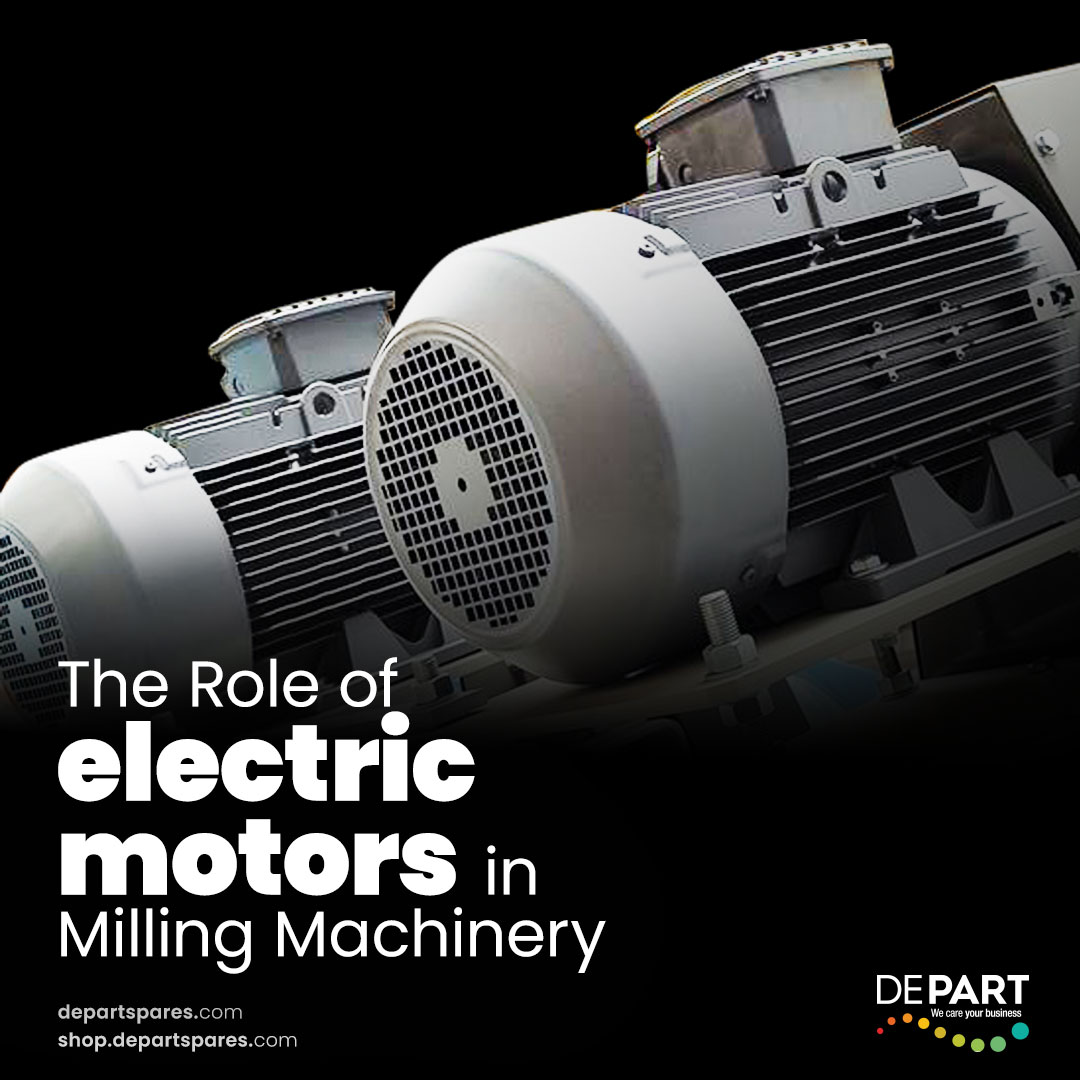 Nowadays, automation plays a significant role in milling, which has a history of thousands of years, as a result of developments enabled by technological advancements. Current milling practices employ advanced technological means in every stage, from storing and cleaning to processing and packaging grains.
The right choice of equipment and spare parts is critical for food safety, business continuity, and product quality in milling plants, where extensive operations take place. Motors, which fulfill various functions in milling processes, stand out as an integral part of milling machinery. Long service life and smooth operation are among the primary factors that impact millers' operations as motors operate under highly demanding conditions.
Milling plants utilize various types of motors. Considering the maintenance requirements of motors is as essential as considering their performance and quality since they assume a central function in many processes, from product flow to the breaking, grinding, and packaging of products.
As each milling plant has specific requirements and working conditions, the type of motor to meet those needs varies depending on the milling machines used. Although the main criteria are the quality and durability of the materials used in motor manufacturing, the scope and proficiency of after-sales support also play an important role. The power source that drives the motor is another factor to consider. The availability of options such as power generator, solar, and grid electricity help millers make decisions to meet the specific needs of their plants.
Motor Types and the Significance of Choosing the Right Equipment
In association with advanced technological manufacturing methods and the variety of functions required by milling operations, a wide variety of motor types is available for milling machinery. Electric motors are mainly used in such machines as roller mills, plansifters, bran finishers, scourers, and impact detachers while reducer (gearbox) motors are used in airlocks and recluses, conveyors, trieurs, elevators, and intensive dampening machines. Vibro motors are used in dry stoners, grain separators, semolina purifiers, air canals, air recycling tarars, and silo dischargers.
Choosing the right motor is critical in maintaining uninterrupted and smooth milling operations, ensuring consistency in product quality, and enhancing overall efficiency. When millers consult with experts and opt for the products of proven manufacturers before choosing their equipment, they enable unique contributions to operational excellence. Making equipment purchasing decisions after an extensive research process ensures significant competitive advantages for millers who wish to improve the efficiency of their production processes, boost the sustainability of their operations, deliver high-quality products to their customers, secure work safety and business continuity, and enable cost savings. Choosing the ideal motor to meet operational requirements also plays an important role in performance and service life.
As Depart, we support millers worldwide at every step of their operations and add value to their operations. If you wish to improve your process efficiency, work safety, and product quality by using advanced motors in your milling machinery, you can contact our expert and experienced sales representatives to learn about our motor varieties for various functions. Regardless of your mill's location, you can smoothly meet any spare part needs you may have via our e-commerce platform Depart Shop (shop.departspares.com), available 24/7.