Growing With Strong
Worldwide Partnerships
DEPART, Depart gets engineering and product support from Alapala Machinery which manufactures high quality milling machines, such as grinding, cleaning, filtering, filtering, weighing and packaging systems.Depart also collobrates with world famous suppliers and manufacturers in order to serve its customers with quality parts for their continous performance.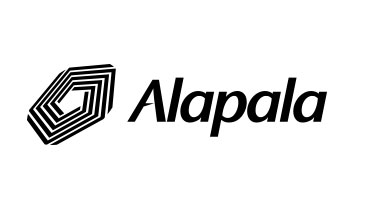 "ALAPALA Founded in 1954, Alapala Machine is the eldest and well-known company of Alapala Group, and takes place among the leading companies of the world in its industry, going forward on a vision to be a leader."   Alapala Machine builds turnkey plants of any desired capacity and is one of the top 500 exporters in Turkey, exporting 95% of its production. It has a considerable number of turnkey references in over 95 countries in all the 4 continents including developed and industrial countries such as Germany, France, Italy and U.S.A. It provides best pre-sales and after-sales services with its staff of highly specialized staff in the industry and strong overseas representation which includes strong service networks and spare-part stocks. Alapala manufactures high quality, high performance machinery which are manufactured in a state of the art production facility with the most advanced CNC machinery.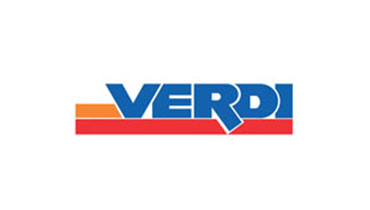 VERDI SPA Verdi S.p.A. consists of four divisions distributed in different locations: Spare parts, Conveyors, Crushing and Zeolite division.   Depart started its latest collobration with Verdi Spa, founded in 1987, which is a leading company in bulk handling applications. Thanks to Verdi's good technical knowledge, it is possible to provide the most suitable components for any specific application keeping in due consideration the economical aspect. Depart will firstly start the sales and marketing operations of full range of agro industrial products. Both parties have the intention to collobrate also in other activity sectors of Verdi.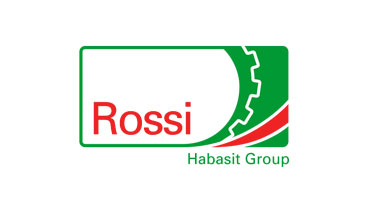 Rossi, founded in 1953, is a leading company in the sector  of gear reducers and gearmotors.   Over its 60 years in business, in this environment that is replete with resources offering creativity and specific skills, Rossi has developed know how and experience that has enabled it to lead its market, because of the excellence of its products and of the industrial solutions it offers.

FILIP GMBH It is always my aim to supply the best of the best. Vinzenz Filipp in 1923 Vinzenz Filipp mill brush factory in Zeitz, Germany. FILIP GmbH, in the meantime located in Guetersloh, Germany, still believes in this principle today.   After almost 100 years of working experience in the mill brush business and family-owned already in the fourth generation, the name FILIP stands for high-quality sieve cleaning products and strong innovation potential all over the world. FILIP offers a wide variety of cleaning products for the milling industry: sieve cleaning brushes, sieve cleaners with studs, and bottom cleaners. With FILIP products you always choose "the original" – made in Germany. FILIP invests in research and makes sure all its leading-edge cleansing systems meet the most stringent of requirements. All their brushes and cleaners are subject to strict quality checks. High-quality raw materials guarantee a long service life, which saves expensive machine standstills. Hereby FILIP & Depart announce their collaboration for a successful business in Turkey and some other parts of the world.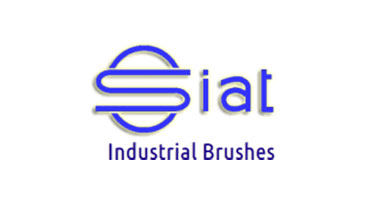 S.I.A.T. Srl di Castello d'Argile, in the province of Bologna, has specialised in producing quality industrial brushes for over half a century.   "Over the years, our company has continuously gained expertise and followed the market for industrial brushes, seeking out the latest, most cutting-edge technology to guarantee our customers total satisfaction. That's why today, S.I.A.T. operates successfully in a wide range of sectors in the Italian and international markets."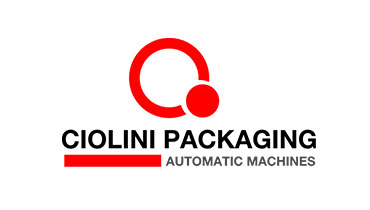 "Ciolini Packaging officially borns in 2001 as a branch of Officine Meccaniche Ciolini srl, leading company since more than 30 years in the construction of "turnkey" implants for third party in several industry domains."   The experience in the packaging sector, together with the ambition to present on the market a product with his own brand, brought the management to invest after a preliminary phase of market analysis – and focus specifically in the production of case packers, shrink-wrapping and palletizers implants."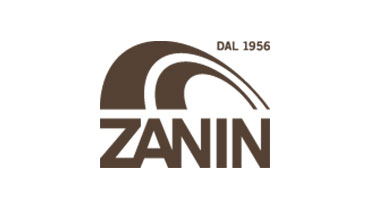 ZANIN Zanin: Zanin designs and develops machines and systems such as cleaners, dryers, conveyors and storage systems for the industrial food farming and industrial sector in general. The company is highly specialised in the production of machinery and systems for the processing of grain, seeds and legumes, for hulling, pellet production and fertiliser treatments.