DM Packaging Group Products
DM Packaging
Group Products
The smallest flowpack in the world. With a high technological content, it is very versatile and flexible, also available in a self-propelled version.
UP TO 80 PACKS PER MINUTE,
Minimum film band size 400 mm
WHY CHOOSING IT?
Quick delivery time
Few space for installation, on wheels for easy movements
Don't need pneumatics connections
Electrical feeding: 220V single phase
Not only a useful machinery, but also a piece of design for your laboratory
Big versatility and flexibility
IDEAL FOR:
Single Portion Cookies: Ideal also for the packaging of candies and small size biscuits
Chocolate: Specially conceived for chocolates of all types and size, with or without filling
Bakery Products: Perfect for all bakery product, it ensures the maintenance of the organoleptic qualities
The world's smallest flowpack system. High-tech, versatile and flexible. Also available in a self-propelled version.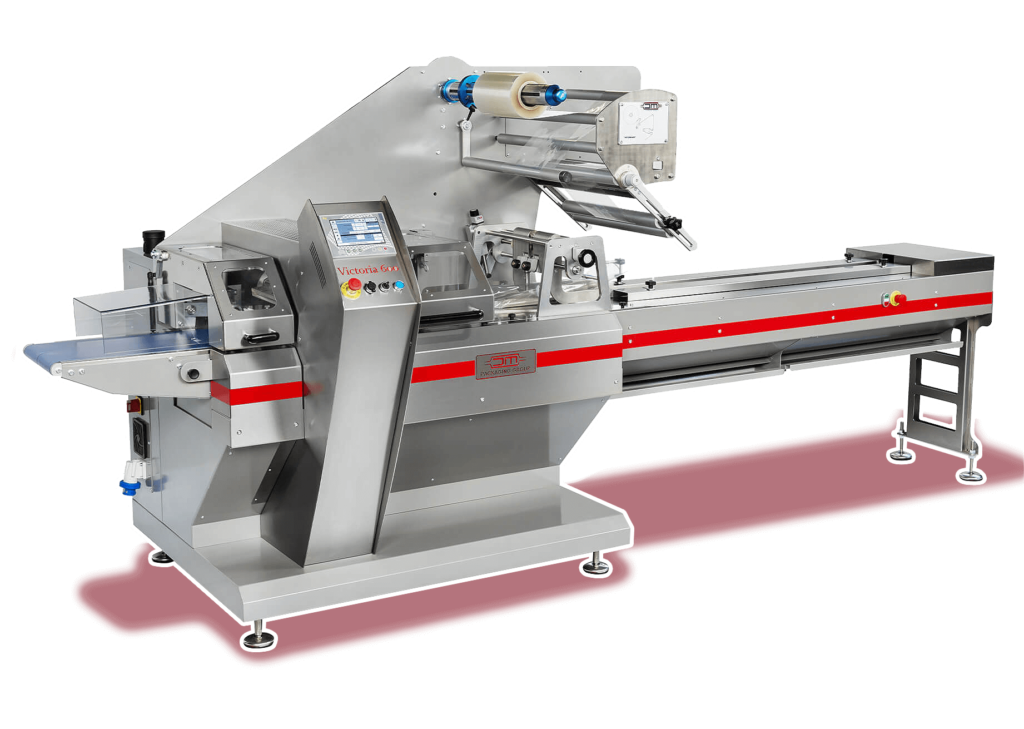 MAIN OPTIONS:
Double reel holder with automatic film splicing
Motorized film unwinding
7" HMI panel
Slat conveyor
Stainless steel execution
Fixed open top folding box
Additional crimper jaws
Zig-zag knives
Long Dwell sealing head
No product – No bag feature
Euroslot
Rollers plates cooling system
Gas flushing system
Alcohol spraying system
Extended infeed chain
Horizontal packaging machine, designed for the packaging of fragile products that are difficult to pack.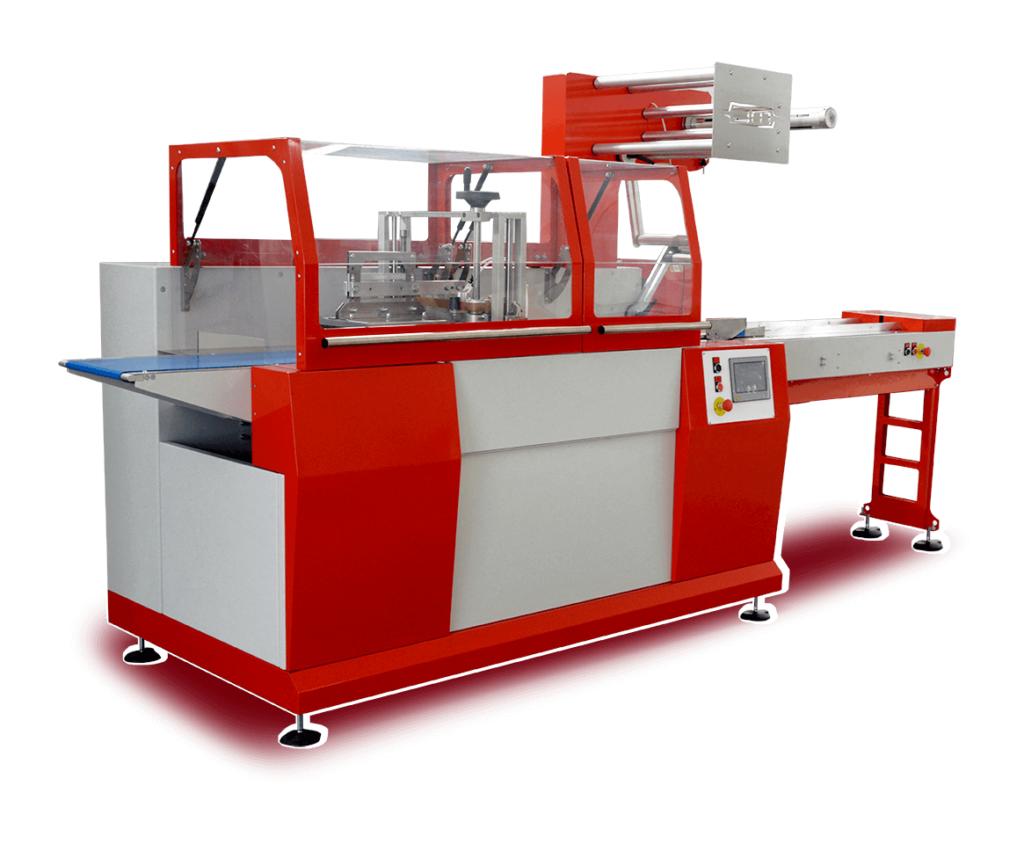 50 Bags/Minute, 600 mm-Maksimum film Widht
TECHNICAL FEATURES:
Power supply 220 V
Weight 700 Kg
Sealing bars with adjustable opening (max 200 mm)
3 pairs of rollers, the first two for the film feed, the third for sealing (diam 120 mm)
Safety casing with stoppage system in case of opening.
Motorized product unloading belt.
Emergency buttons with immediate interruption of the work cycle. – End-of-line courtesy buttons
Photocell for print centering included.
Max film reel width 600 mm.
Pneumatic reel-holder shaft
Sliding surfaces in AISI 304 steel compliant with CE standards
Dimensions 4000 x 630 x H1700
Max speed 50 pcs/min
Easy-to-open crumb collector casing