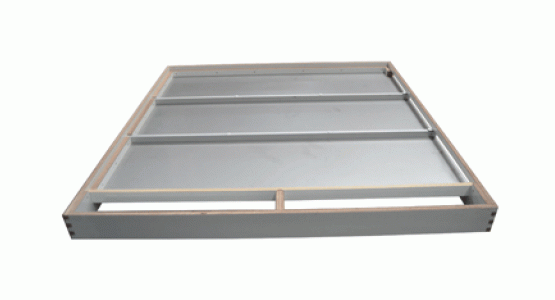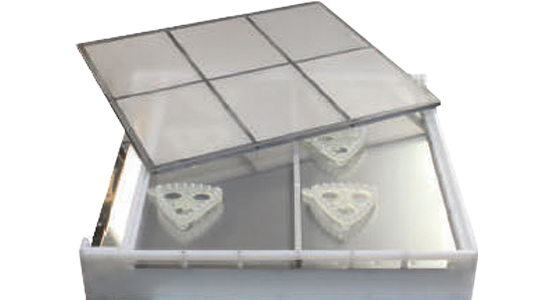 Sieve Boxes & Insert Frames
The sieve boxes and insert frames used in the plansifters allow the broken and floury grains to be sifted and classified according to their sizes. Products separated by size are sent to different processing units. Sieve cases can be made of wood or plastic, and the insert frames can be made of wood or aluminum.
Sieve Box 750*750   mm
Sieve Box 740*740 mm
Sieve Box 660*660 mm
Sieve Box 640*640 mm
Insert Frame 720*662 mm
Insert Frame 580*662 mm
Insert Frame 620*570 mm
Insert Frame 500*570 mm
The grain grinded in the roller mills is sifted and classified through the Plansifter, Control Sifter, Vibro Sifter and the Semolina Purifier according to the diagram of the mill. You can supply sieve boxes, insert frames, sieve cleaners, wire mesh or nylon sieves and other products from Depart.
Please use the following information to contact us so that we can direct our nearest sales staff to you.