DM Packaging Group Products
DM Packaging
Group Products
The smallest flowpack in the world. With a high technological content, it is very versatile and flexible, also available in a self-propelled version.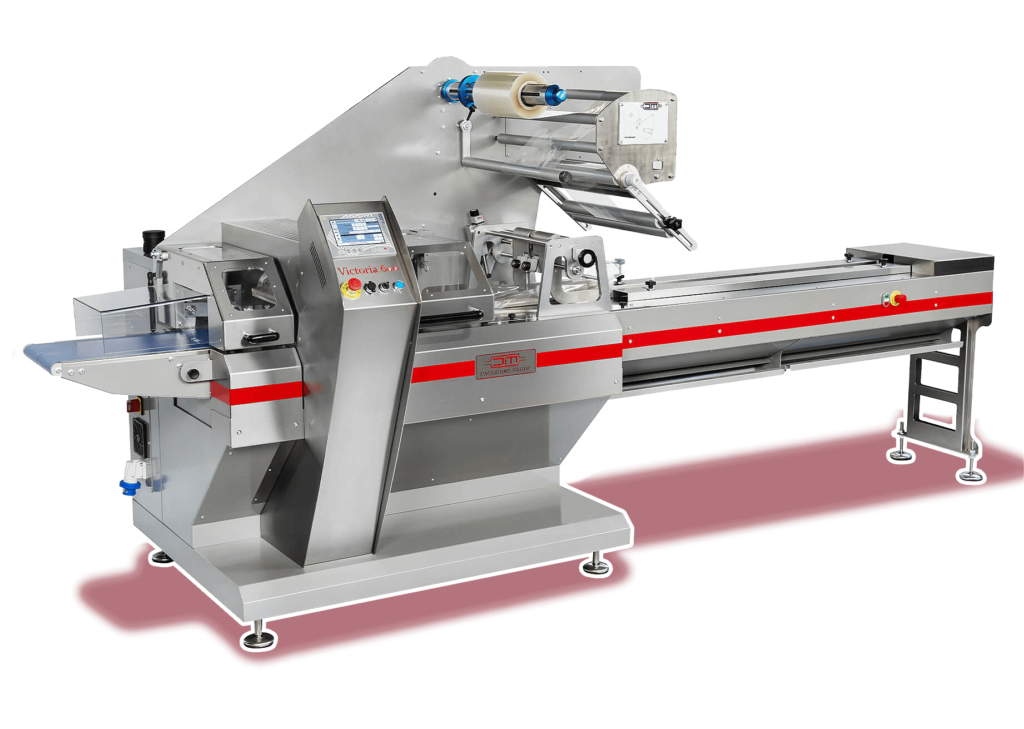 MAIN OPTIONS:
Double reel holder with automatic film splicing
Motorized film unwinding
7" HMI panel
Slat conveyor
Stainless steel execution
Fixed open top folding box
Additional crimper jaws
Zig-zag knives
Long Dwell sealing head
No product – No bag feature
Euroslot
Rollers plates cooling system
Gas flushing system
Alcohol spraying system
Extended infeed chain
Please use the following information to contact us so that we can direct our nearest sales staff to you.