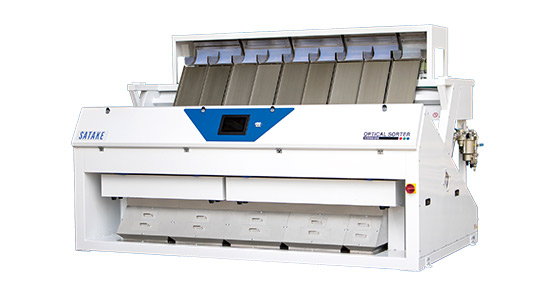 Satake's new series trichromatic optical sorter Ezer is specially designed for high efficiency separation of small grains such as rice and wheat with its sensitive full-color cameras close to the human eye, Satake's patented 3-stage classification options and LED lighting for long-term use. With its 3, 6 and 9 channeled options, Ezer offers a stable performance at an affordable price for your capacity demands.
Machine Features
0.35mm/pix resolution
High Capacity
Easy Operation
With 124 years of experience in rice process, Satake enables highly efficient and continuousoperation in cleaning, husking, milling and sorting stages. Rice grinding systems process thepaddy gradually, the targeted result in rice processing is to minimize the grain breakage and toreach a homogeneous, bright and high quality product.
Please use the following information to contact us so that we can direct our nearest sales staff to you.