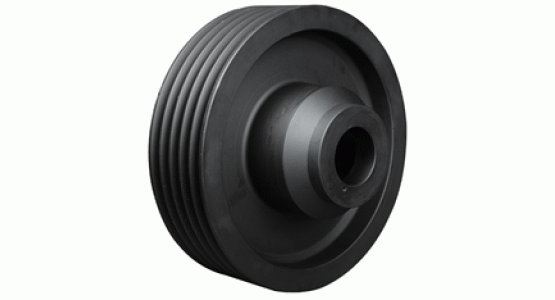 In order to obtain the highest performance from the roller mills, the belt and pulley system must convey the power from the motor to the rolls properly. At this point, the quality of the pulleys is very important in order to get high performance from both rolls and belts. All the roller mill pulleys can be supplied if the material structure and detailed dimensions are provided.
– Ø360 mm SPB – 5 Groove
– Ø300 mm SPB – 5 Groove
Roller mills are machines with advanced technical equipment that are used to grind the grains such as wheat, semolina, corn, barley, oats, rye with the help of rolls. It is supported by pneumatic and automation systems. The roller mills differ according to the product type and capacity and consist of many electronic, mechanical, and pneumatic parts. You can supply all spare parts and equipment of roller mills from Depart.
Please use the following information to contact us so that we can direct our nearest sales staff to you.